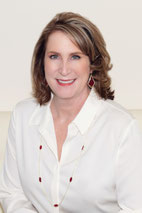 Top 5 Trends Set by Today's Visionary Family Offices
(sign up to receive all five articles)

As family offices grow in number, holdings and sophistication, we're seeing leadership, investment goals, wealth management and succession strategies evolve. What are these visionary family offices doing differently to cement their success and their legacies?

The third article in this "Top 5 Trends" series examines what it takes for leading family offices to secure the expertise they need to achieve the goals they've defined.

TREND #3 – OUTSOURCING TOP TALENT TO MANAGE COMPLEX DEMANDS

Top-performing family offices have the talent and scale to effectively manage operations, as well as the bandwidth to dedicate to high-level strategy, communication and succession planning initiatives. They take a long-term view on preserving the family's legacy and specifically source talent to realize this vision.
The majority of family offices have adept teams who masterfully handle day-to-day operational needs and consistently deliver on high service expectations, but these lean organizations often find themselves coming up short when it comes to dedicating bandwidth to vision, planning, communication and resourcing. In fact, the World Economic Forum Report revealed that nearly one-third of family offices lack in-house expertise.
CEOs, CIOs and relationship managers who fill critical roles between the firms and the families they serve are in high demand. Increasing complexity and sophistication of everything from tax law to estate planning to investment management requires an elite level of ability. Meanwhile, talent is scarce and has created a very competitive market.

The right leadership mix for family offices can be difficult to create and is far more than just a combination of skills and experience. Beyond skills and experience, family offices demand trustworthiness, the ability to deal with complexity, and an advanced level of relationship management, service mindset and diplomacy. These less-tangible qualities quickly shrink the pool of qualified candidates even further. However, it's the non-negotiable elements of integrity, value alignment and discretion that are the determinants of the right talent – especially across the leadership suite.


With 41% of family office CEO roles filled by family members, leadership talent is now the gateway to the future.
For family offices not led by family members, finding and compensating outside talent comes at a premium and demands a certain degree of scale. Attracting and retaining top talent is critical and takes a significant investment.

Scale is the critical mass to afford the expertise needed to keep pace today. The entry point for a single family office has historically been $100 million in assets; that number is quickly surpassing $250 million to be economically sustainable.
According to The UBS / Campden Wealth Global Family Office Report 2018, "As family offices are often small organizations, with the average employing just 11 members of staff, their senior management often needs to consider whether it is more logistically pragmatic and cost effective to provide the services they require in-house, whether to outsource them, or a mixture of both."
Further, the UBS / Campden Wealth Global Family Office Report 2018 indicates that family offices worldwide spend an average of nearly $7 million per year to run the internal operations of the firm. When these offices are small and lean, outsourcing the 'bench strength' required to deal with today's complicated financial, legal and strategic environment can become a make-or-break decision.

Of the approximately $7 million dollars spent annually on running the operations of the average family office, nearly 50% of the costs are dedicated to activities performed in-house, leaving the remainder to be outsourced or accomplished with a combination of the two.
Outsourcing has become a widespread and reliable way to address the talent and scale gaps.  More successful family offices are relying on outsourced service providers to achieve greater control and cost savings while managing toward defined family wealth objectives. For some positions, the cost of hiring the right level of expertise simply doesn't make financial sense. In the absence of enough of the right people to deal with increasingly complex demands, many of the world's leading family offices outsource successfully to gain expertise and productivity.
Talent and technology are both mission critical components that require significant investment. Technology and automation play a determining factor in family office success. Trend #4 explores how today's visionary family offices are investing in technology to streamline their operations.  SIGN UP HERE to get the full series THE FAMILY OFFICE: BEYOND 2020, Top 5 Trends Set by Today's Visionary Family Offices delivered straight to your inbox.

ABOUT THE AUTHOR

Jane Hamrle, a former CFO of multi-generational family businesses, started and ran a family office and managed returns across a portfolio of direct investments. Throughout her career, Jane has bought, sold and integrated more than 15 companies. With two decades of experience in strategy, operations, M&A and finance, she has a proven track record of creating exceptional shareholder value, driving performance of operating companies and delivering high-level expertise in the direct investing arena. As President of Private Company Consultants LLC, Jane works with family office clients as a consultant and advisor. 

CONTACT
JANE HAMRLE, PRESIDENT
(c) 440.590.5557
LinkedIn Jane HamrlePrivateCompanyConsultants.com